Sign up for online consultation
Dental Clinic Reviews In Kyiv | Reviews | Page 50
On this page you can see customer reviews of our dentistry. These reviews real, patients willing to give them to us because they like our dentistry. Join one of them, and soon your review will also be published on the website of our clinic.
A couple of words - how to make comments about our dentistry. If you want to send us a video review - please send it to the post office, while its size should not be larger than 25 MB.
If text feedback - please write them on the merits, pointing specifically - what you liked and what you would like to point to improve our work. Text comments can be sent to us directly to this page.
Kiev has a lot of dental clinics, and we understand that the choice of a suitable dental clinic, it is necessary not only to show the real customer reviews, but also properly and promptly respond to the suggestions and comments of our patients. You can be sure that we are always with great attention will respond to each of your suggestions or comments.
Liking help us see from our strengths and weaknesses, quickly take them into account in order to improve the level of dental care and the level of service to our valued customers.
Dudko Tetyana, Head doctor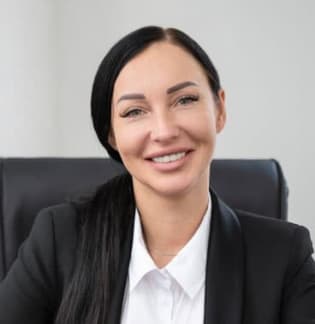 Date of publication:
02.10.2023
Until prices rise - sign up for a free consultation!
Sign up for free online consultation