Sign up for online consultation
Donets Kostiantyn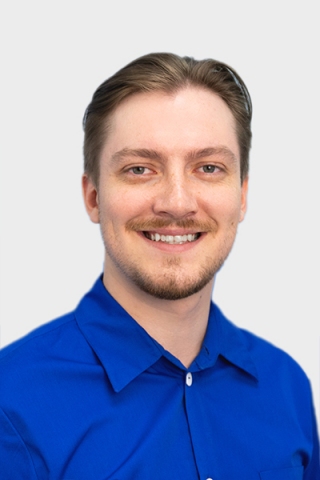 Therapist
Make an appointment with this doctor
Therapist in the network of dental clinics Lumi-Dent in Kyiv, conducts an appointment at the department in Posniaki district.
Education:
Graduated from Zaporizhzhia State Medical University;

Completed an internship at the university and the university clinic.

Specialization, types of activities of the dentist:
Professional oral hygiene (manual, ultrasonic skelling, Air Flow);

Direct restoration of teeth using photopolymer materials;

Treatment of carious and non-carious lesions of the teeth, as well as their complications;

Working with cofferdam;

Treatment of root canals of teeth using a dental microscope and the use of modern obturation techniques;

Remineralizing therapy;

Dental photo protocol.
Participated in seminars and courses:
2022
«Key points in the choice of tactics and techniques of endodontic treatment»;
2021
«Marketing in the practice of a dentist»;

«Restoration of temporary teeth»;

«Clinical course in modern endodontics. Primary treatment. Protocols»;

«Repeated endodontic treatment. Planning, protocols and new opportunities»;

«The art of photography for diagnosis and patient motivation for treatment»;
2020
«Direct restoration from A to Z at a daily appointment»;

«United Dental Forum»;

«Artistic restoration of the front group of teeth»;

«Individual hygiene and prevention in dentistry PH-Hygiene».
| | |
| --- | --- |
| Dr. Donets Kostiantyn statistics | 2022 |
| Consultations | 217 |
| Tooth fillings | 198 |
| Treatment under anesthesia | 248 |
| Professional teeth hygiene | 69 |
| Teeth whitening | 4 |
| Treated channels | 188 |
Return to the list of doctors
Until prices rise - sign up for a free consultation!
Sign up for free online consultation