Sign up for online consultation
Teeth Treatment - Services
A Dentist Appointment In The Network Of Clinics Lumi-Dent
On this page you may read about dental services provided by professional and one of the largest network of clinics in Kiev - "Lumi-Dent" on the residential areas Obolon', Poznyaki, Osokorki, Bereznyaki, Kharkovskyi.
At your service 15 doctor's offices, 4 surgical departments, 3 radiological departments with a digital computer tomography. The staff of Lumi-dent has more than 140 qualified personnel.
The following doctors work in the clinics:
5 orthodontist

6 implant surgeons

3 radiologists

2 anesthesiologists

9 orthopedists

17 therapeutists

3 hygienists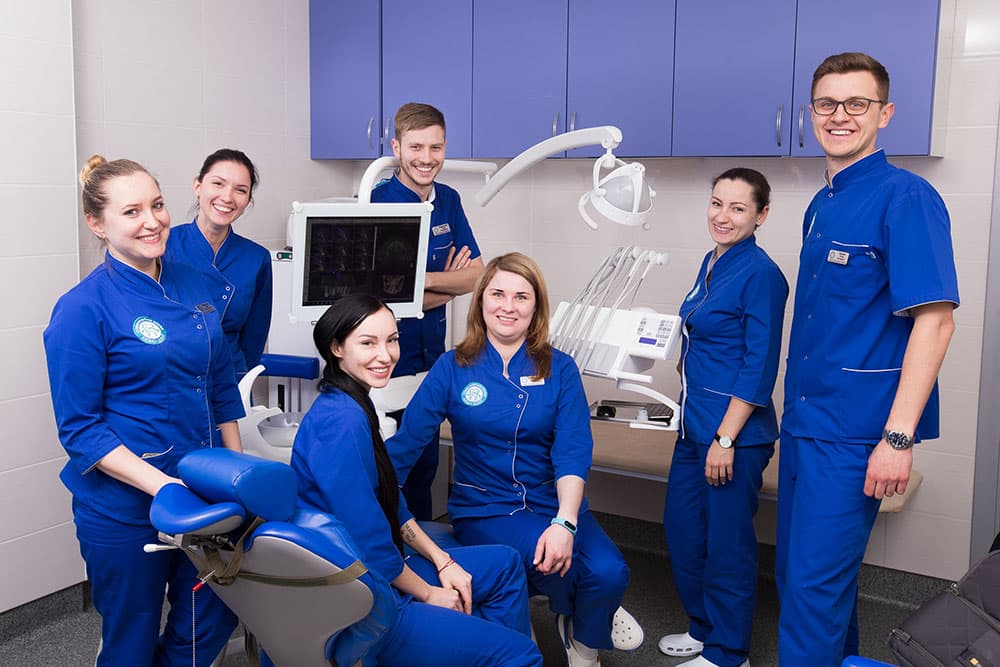 You may make an appointment to the dentist on-line in the chat, or in the appointment block (right on the page).
At your service professionally designed pages in all popular social networks:
Facebook

Youtube

Twitter

Instagram
To enroll in the clinics easily and comfortably possible via any of the social networks - you will receive very quick responses during the working time. In non-working hours of dentistry – on the next day administrators will write or call you on the noted contacts.
You will be promptly contacted by our professional administrators, and will help to make your appointment to the dentist in the nearest and most convenient time for you.
It is also possible to make an appointment for a dentist by several phones, which are located at the top in the header of the site and on the page "Contacts", or by clicking on the callback button in the lower right corner of any page.
Our dental clinics in Kiev provide a variety of services:
X-ray diagnostics

Restoration of teeth

Endodontic root canal treatment under a microscope

Dental implantology

All types of prosthetics

Laser and photo-whitening

Surgery, removal of teeth and tumors

Bite correction with all types of braces, as well as without braces - transparent caps

Manufacturing of all types of dentures in our own digital dental laboratory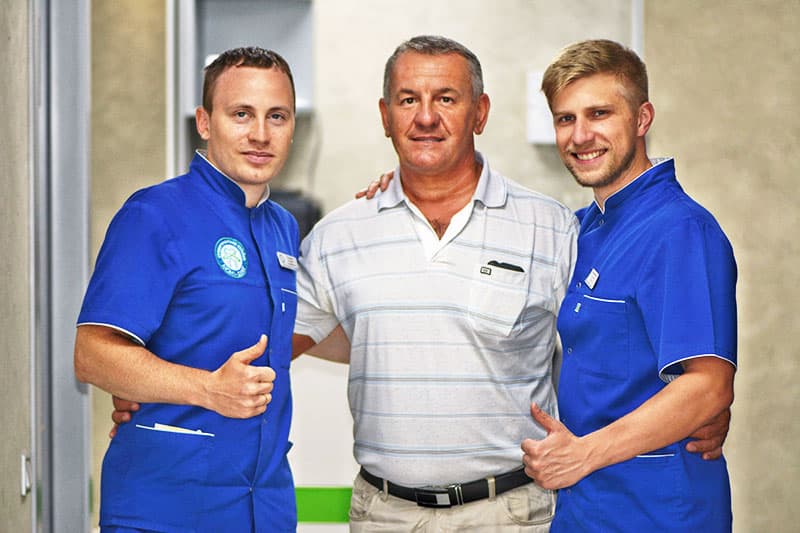 To eliminate all dental problems - in addition to the main list of dental care, which is provided by the majority of dentists in Kiev - Lumi-Dent also offers a number of ultramodern services on the latest technologies:
treatment of teeth under a microscope

plastic gum injections of hyaluronic acid

services of a gnathologist

laser dentistry

ozone therapy

bone grafting with own blood clots

computer simulation of smile

digital impressions without impression material

computer anesthesia without a syringe

treatment in the sleep

plasmolifting of gums

and many others
Appointment at the dentist to eliminate dental problems in our clinics will bring you a lot of positive emotions. While staying at the reception area, customers always have the opportunity to get acquainted with all the latest innovations of dental technologies.
During the consultation, the doctor will make a detailed examination, then offer a variety of technology and cost options for solving your dental problems.
Immediately after the consultation, the patient receives a printout with the exact price of all dental manipulations.
All the time of treatment in our clinics to the services of clients a professional manager who will guess all your wishes, monitors the timing of manufacturing of works, will remind you the date and time of the next visit to the clinic.
This manager does not forget to call you the day after the doctor's appointment to ask about your health.
Any response about the work of our specialists on the quality of solutions to your dental problems will not be unnoticed.
We are sure that you will be satisfied with your visit to Lumi-Dent dental clinics!
RECEPTION OF DENTISTS LUMI-DENT. SUMMARY STATISTICS.
Figures for some services rendered in 2022:
| | |
| --- | --- |
| Computer anesthesia STA carried out | 9748 |
| Treatments under sedation | 180 |
| Simple removals | 2565 |
| Removals of wisdom teeth | 1613 |
| Tooth fillings installed | 6098 |
| Professional whitenings | 484 |
| Complex of teeth cleanings | 3610 |
| Dental implants installed | 1293 |
Date of publication:
22.11.2021
Until prices rise - sign up for a free consultation!
Sign up for free online consultation