Guarantee on dental services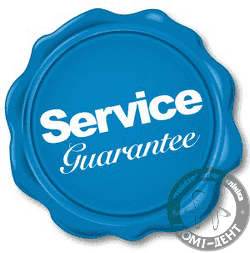 Our clinic performs fully all warranties on all types of work, according to the standards and requirements of the Ministry of Health of Ukraine.
How to fulfill their warranty obligations, we offer to each of our patients undergo free baseline medical examination every six months 1.
Warranty periods, approved by the Ministry of Health regulate the period of 6 months on the seal of the light-curing materials for the installation of dentures - from 6 to 24 months.
However, these figures do not say that at the end of this period, your work will deteriorate, break or dentures no longer serve you well.
We do our work efficiently and for a long time, as we believe that the best advertising - is the presence of positive reviews of grateful customers.
Therefore, our team is ready to provide you with warranty periods that far exceed the standards developed by the Ministry of Health of Ukraine.
Moreover, after the warranty period, we are ready with a minimum benefit for themselves to continue to service our work.
For more details with the regulations and terms of the guarantee for our services you can find at a personal visit to our dentistry.
Our administrators will call you in six months after your last visit to our dental clinic.
Sterility assurance
In our dental clinics, the entire staff is committed to high standards of infection control.

Thoroughly disinfect my hands and before and after each patient, and always put on a new pair of disposable medical gloves.

We wear a medical mask and protective glasses.

All tools undergo compulsory sterilization after each use.

Use disposable supplies.

The staff at the clinic moved to the second pair of shoes.

Regularly increases the degree of infection prevention for all personnel.

We clearly observe data stringent standards of infection control, because we care about your health and well-being.
The best confirmation of high infection control standards and the highest level of safety for visitors is the presence of the certificate "Chysta Likarnya", the most authoritative project certifying the most advanced and safe medical clinics and other institutions with increased attention to safety for adults and children - schools, kindergartens, etc.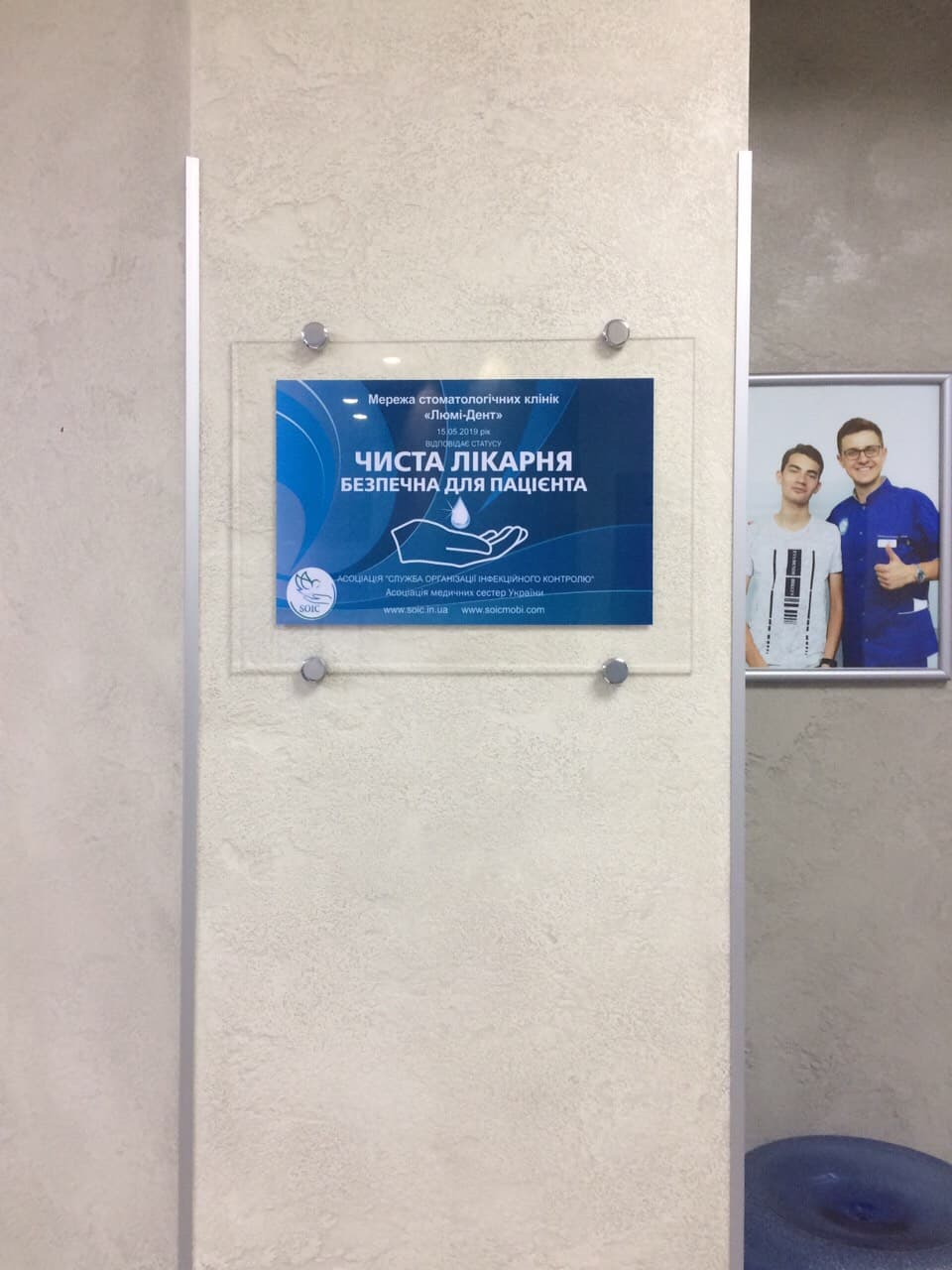 By the way, only 6 (six) private dental clinics, including Lumi-Dent, have such certification in Kiev.
Make the best choice!
Order a free consultation!
Our doctors