Pass any service in our clinics and get a cumulative discount card START at a discount - 5% for dental services
10.05.2019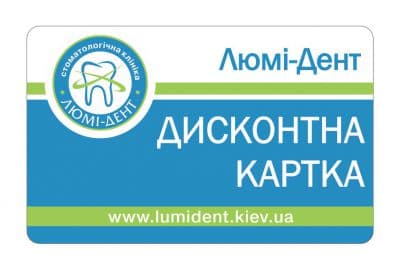 Get any service in our clinics and obtain the cumulative discount card START with - 5% discount on therapy dental services.
We offer our patients a very flexible cumulative discounts 5% and more, that will increase as the total amount paid for treatment accumulates. We also encourage clients to bring friends and relatives to visit our clinics.
You can find out more about our loyalty system during a free consultation at any of our clinics.
It is very profitable to cooperate with us!
Sign up for a free consultation!
← Back to stock list