Sign up for online consultation
Nesterenko Hordiy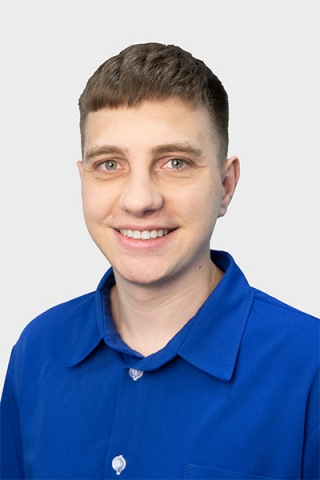 Therapist
Make an appointment with this doctor
Therapist in the network of dental clinics Lumi-Dent in Kyiv, conducts an appointment at the department in Posniaki district.
Education:
Graduated from Poltava State Medical University.
Specialization, types of activities of the dentist:
Diagnosis and treatment of caries and its complications;

Primary and repeated endodontic treatment of root canals (treatment of pulpitis and periodontitis);

Working with a dental microscope;

Professional oral hygiene using ultrasound and «AIRFLOW» system;

Restoration of lateral and frontal teeth;

Preparation of teeth for prosthetics;

Treatment of increased tooth sensitivity;

Whitening with modern methods.
Participated in seminars and courses:
2023
«Practical nuances of retreatment of root canals»;

«Modern endodontics. The use of magnification in root canal treatment»;

«Direct posterior restoration»;

2021
«Clinical course in modern endodontics. Primary treatment. Protocols»;

«Technical aspects of channel listing»;

«Subtleties of secondary endodontics»;
2020
«Endodontics. Basic knowledge»;

«Primary endodontics. Instrumental processing of root canals»;
2018
«Artistic restoration of the front group of teeth»;

«Technologies of success. Endodontics without complications».
| | |
| --- | --- |
| Dr. Nesterenko Hordiy statistics | 2022 |
| Consultations | 179 |
| Tooth fillings | 190 |
| Treatment under anesthesia | 208 |
| Professional teeth hygiene | 101 |
| Teeth whitening | 18 |
| Treated channels | 183 |
Return to the list of doctors
Until prices rise - sign up for a free consultation!
Sign up for free online consultation