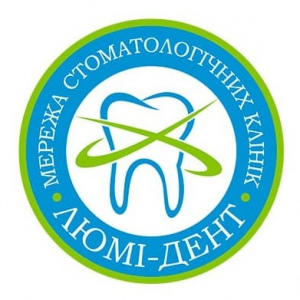 Dear our clients!

We are glad to announce that all branches of the network of dental clinics Lumi-Dent in Kyiv on Poznyaki, Obolon, on Solomensky district - are returning to work from April 11!
The call center is already open daily from 8:00 to 22:00 and you can make an appointment.
Given the curfew in Kyiv, we have temporarily reduced our work schedule - now all clinics are open daily from 8 am to 9 pm.
When an unscheduled curfew is announced for the whole day, clinics will not work.
We provide free emergency dental care to the following categories of people:
combatants (APU, TerOborona, etc.);

residents of Irpin, Gostomel, Bucha, Vorzel, Borodyanka, Makarov, Chernigov, Kharkov, Mariupol, Sumy, Kherson;

children under 16 who have lost one or both parents as a result of russian aggression.

* Please note that you must have documents confirming your belonging to the above categories of beneficiaries with you.
* It is also highly recommended to sign up for free emergency care in advance by phone, as there are a lot of people who want it, and our doctors are often not able to help everyone. If it is impossible to find time to help you in one location, you can be redirected to another of our clinics, or to our partners, who are also currently working.
* Please note that martial law discounts cannot be combined with any other discounts offered by our company.
If you have additional questions, you can always contact our call center using the most convenient communication channel for you.
We will definitely win! Glory to Ukraine!
* This page can be found by queries:
what dentistry in Kyiv is currently working
working dentistry
which dental clinics are currently open
working dentists in Kyiv today
war time dentistry
operating dental clinics today
what dentistry is working now
open dentistry
Kiev dentistry operating during the war
where to get dental care: addresses on the right and left banks
which dental clinics are currently open
working dentistry now
working dentists today
dentistry during martial law
open dentistry in Kyiv
working dental clinics now.