Additional preventative measures
13.03.2020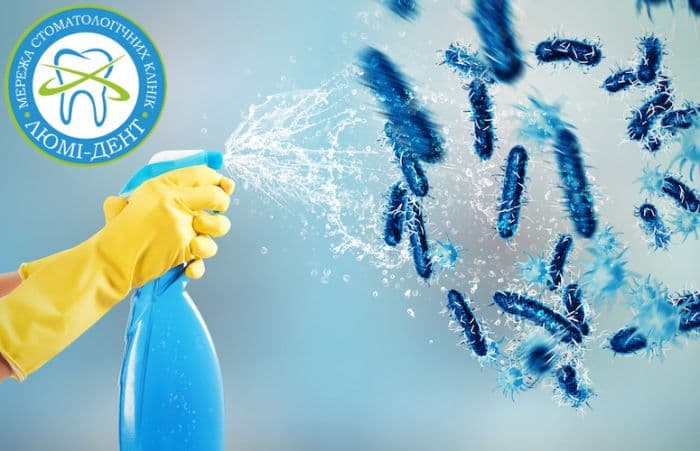 Dear Clients!
Due to the introduction of quarantine in the city of Kyiv, we inform you that the network of Lumi-Dent clinics is operating from 9:00 - 21:00 seven days a week.
The measures we have introduced to prevent the spread of infections in Lumi-Dent clinics in patient waiting areas:
1. Quartz lamps (bactericidal) are installed. These lamps kill viruses, bacteria, mold, fungi, yeast, spores and other infectious microorganisms. Quartz lamps are absolutely safe for adults and children!
2. Dispensers with antiseptic solution for free use.
3. At the reception, if necessary, you can get medical masks from our administrators.
Activities in treatment rooms:
1. Strengthened control of employees' access to jobs in the presence of any signs of the disease. We care about our employees - if feels unwell, recommend them to stay at home and be sure to consult a doctor.
2. Increased the number of treatments for work surfaces, floors, door handles, etc. We ask you to be sympathetic when the listed surfaces will be treated in your presence.
3. Clinic airing increased.
With care for you, the administration of the network of dental clinics "Lumi-Dent"!
← Return to the news list