Types of dental implants
Prices for services
Examination, consultation
free
Prices for implants
Implant STRAUMANN BLT, Roxolid SLA, Ti Zr (Switzerland)
(All included)
Implant Straumann BLT, SLA, Ti (Switzerland)
Special offer! Only till 31st of December!
(All included)
Implant MIS М4 (Israel)
(All included)
Implant MegaGen AnyOne (South Korea)
Special offer! Only till 31st of December!
(All included)
Implant Neobiotech IS-II Active surface S.L.A. (South Korea)
(All included)
Implant Neobiotech IS surface R.B.M. (South Korea)
Special offer! - Only till 31st of December!
(All included)
Implant MegaGen AnyRidge (South Korea)
(All included)
Implant Straumann BLT, Roxolid, SLActive, Ti Zr (Switzerland)
(All included)
Implant MIS C1 (Israel)
(All included)
Implant Nobel Biocare Active (Switzerland)
(All included)
Consultation is provided by
Watch the video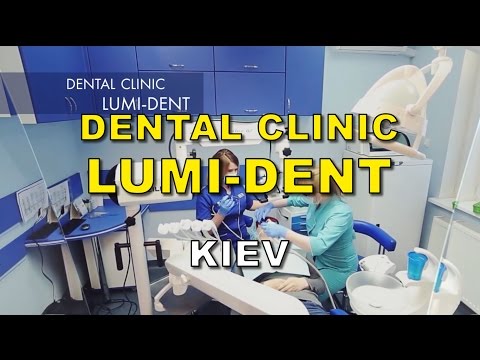 You will be interested
Our prices and types of implants. Rating of teeth implants that we use in the "Lumi-Dent" clinics.
The rating of dental implants is a sequence of brands, with increase of their total characteristics:
bone-implant healing speed;
intensity of force when masticating pressure;
implant length in the relation to denture height;
level of global fame and acknowledgement by opinion leaders.
Which types do we use: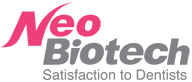 Neobiotech — implants of South Korean production, well proven for fixing removable and non-removable dentures. Due to their low cost, Neobiotech implants are an excellent combination of price and quality. This type of dental implant Neobiotech is installed for all bone types. Neobiotech implants are often used for single-stage implantation, for immediate prosthesis after implantation.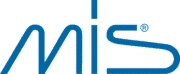 The dental implant system MIS — by many dental implant ratings – is the №1 of all Israeli production systems, it has a high degree of reliability, and an excellent implant service prediction. MIS implants fully comply with all international standards, and have all recognized international certifications. The dental implants MIS type has a high degree of fusion with bone tissue, which is confirmed by numerous clinical trials and scientific works. The Israeli dental system MIS belongs to the middle category at a cost.

MegaGen — the best system of tooth implants by rating from Korea. MegaGen implants are one of the world's best implant systems. Thanks to the development of the revolutionary contact surface "Xpeed" – MegaGen implants are one of the leaders in the speed of survival and the load on the implant. MegaGen implants allow implantation and fixation of the dental crown immediately after removal of the tooth. The wide possibilities of using MegaGen in areas with insufficient bone for routine implantation – saving time and costs for additional bone-implant interventions.

Straumann Bone Level Roxolid Sla Straumann (Strauman) Switzerland.
One of the leaders in the rating of dental implants VIP-level. According to opinions of the best implantologists in the world, Straumann is one of the best implant systems in the world.
Implantation system Strauman is reliable, universal, has more than twenty years of experience of application and clinical trials. Distinctive components of the company's success are the use of advanced innovative technologies in the production of implants. A distinctive feature of the type of Strauman tooth implants – thanks to the patented unique surface of SLA active – an incredibly fast engrafting period – implants can be loaded as early as 6 weeks after the implantation procedure.
Advantages of implants Straumann:
Dental implants Straumann are made of biocompatible pure titanium grade 4 (Grade4). All products have SLActive or SLA surface.
SLA is created with the help of sandblasting with coarse-grained sand, due to which the macro-roughness is formed on the titanium. After this, acid pickling occurs, resulting in a micro-rough surface.
As a result, a rough structure is formed, the topography of which is ideal for attaching cells.
SLActive also has a feature – hydrophilicity and chemical activity. These features significantly accelerate the process of osseointegration.
The hydrophilicity of the SLActive surface allows to increase the contact area of ​​the implant surface with blood and increases the process of bone cells attachment.
The chemical activity of SLActive provides ideal conditions for the direct adsorption of proteins, which facilitates the onset of the immediate formation of new osteoblasts.
Swiss technology – a pledge of high quality:
Being a Swiss, the company pays high priority to ensure that the products meet the highest quality standards.
Straumann provides a lifetime implants guarantee.
The patient receives a unique "patient passport" in which the entire history of surgical and orthopedic treatment using Straumann products is indicated.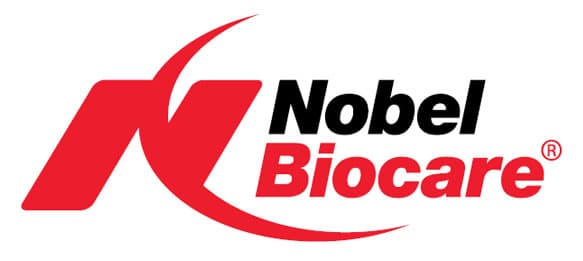 Implantation system of VIP segment. Unquestionable, absolute world leadership among all VIP-systems of dental implantation.
Implants №1 in the world.
The best teeth implants system by the world rating, for convenience in work, implantation speed, time of survival and lifetime.
The fastest and most successful possibility of loading of non-removable dentures immediately after implantation.
Among the numerous advantages of Nobel implants, it is worth to mention the following:
The material quality - titanium of the highest class IV, which does not contain any foreign substances and greatly accelerates the processes of bone tissue healing;
The unique patented rough surface of TiUnite (with the help of electrochemical processing and certain chemical processes Nobel Biocare implants are covered with an extremely dense layer of titanium and phosphorus);
Strictly observed and established bone drilling protocol;
High indicators of stabilization of the implanted structure in the bone;
Ability to save the level of soft dental tissues;
Universality - application in any, even the most difficult and non-standard clinical cases, selection of individual technology for all clients;
A variety of shapes and designs, which is applicable for almost all customers with various problems and personality teeth traits;
The highest survival rates (98% -99.2%);
Low traumatism during the operation.
Our team recommends the installation of Nobel Biocare for successful and self-confident people. A miser pays twice. People who prefer to solve the problem – once and for all.
NOBEL BIOCARE never let you down!
Summary statistics on the installed implants for 2017 - 2018 in the centers of dental implantology Lumi-Dent on the Left Bank of Kiev, in the residential areas Obolon, Poznyaki, Osokorky, Kharkovskyi, Bereznyaki, Rusanovka, Darnitsa, Levoberezhnaya:
| | |
| --- | --- |
| Neobiotech | 230 |
| MIS | 96 |
| Megagen | 1249 |
| Straumann | 740 |
| Nobel Biocare | 316 |
More information on this topic, read the Wikipedia link.
Recommended articles